ARTISTS / ALTERNATIVES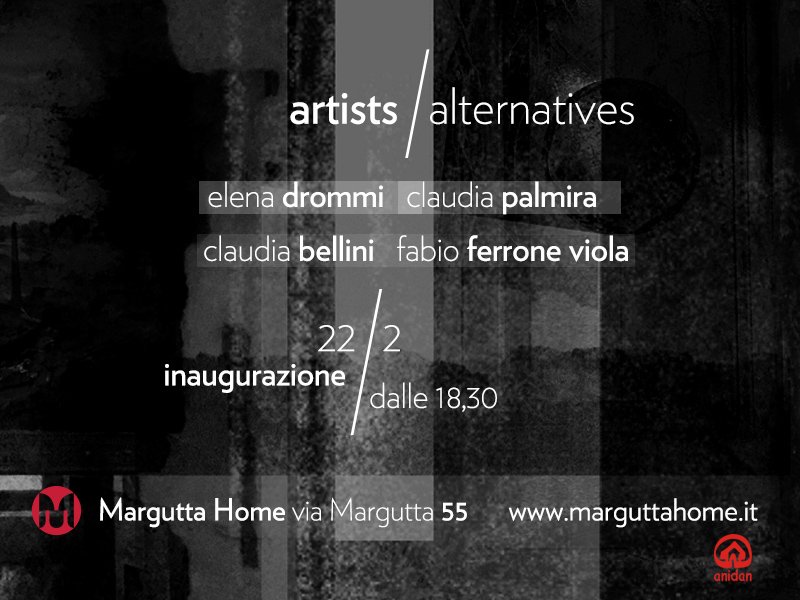 artists / alternatives
works by Elena Drommi & Claudia Palmira
Claudia Bellini & Fabio Ferrone Viola
From 2/22/2018 at Margutta Home

INSTALLATION VIEWS
Photographs of the show at Margutta Home. Photographer: Mauro Benedetti.
EXHIBITED WORKS
All works exhibited are limited edition digital etchings: ink on acrylic. 100 cm x 62 cm. A portion of the sales of these works will be donated to ONLUS. Please request pricing below.
Purchase inquiry
Sizes shown in the gallery: 100 x 62cm, except for "Supermoon Mandala", which is 280 cm wide across two panels. These are limited edition digital etchings.
We accept Paypal and all major credit cards. Please submit the following inquiry to receive the exact amount on the work(s) you desire.

SUMBIT TO RECEIVE PRICING